As a woodworker, you know how important it is to have perfectly straight cuts when working on your projects. A table saw is a crucial tool for making these cuts, but it's not just about having the right saw. The blade you use is just as important, if not more so. In this article, we'll guide you through choosing the right table saw blade to achieve those perfect cuts every time.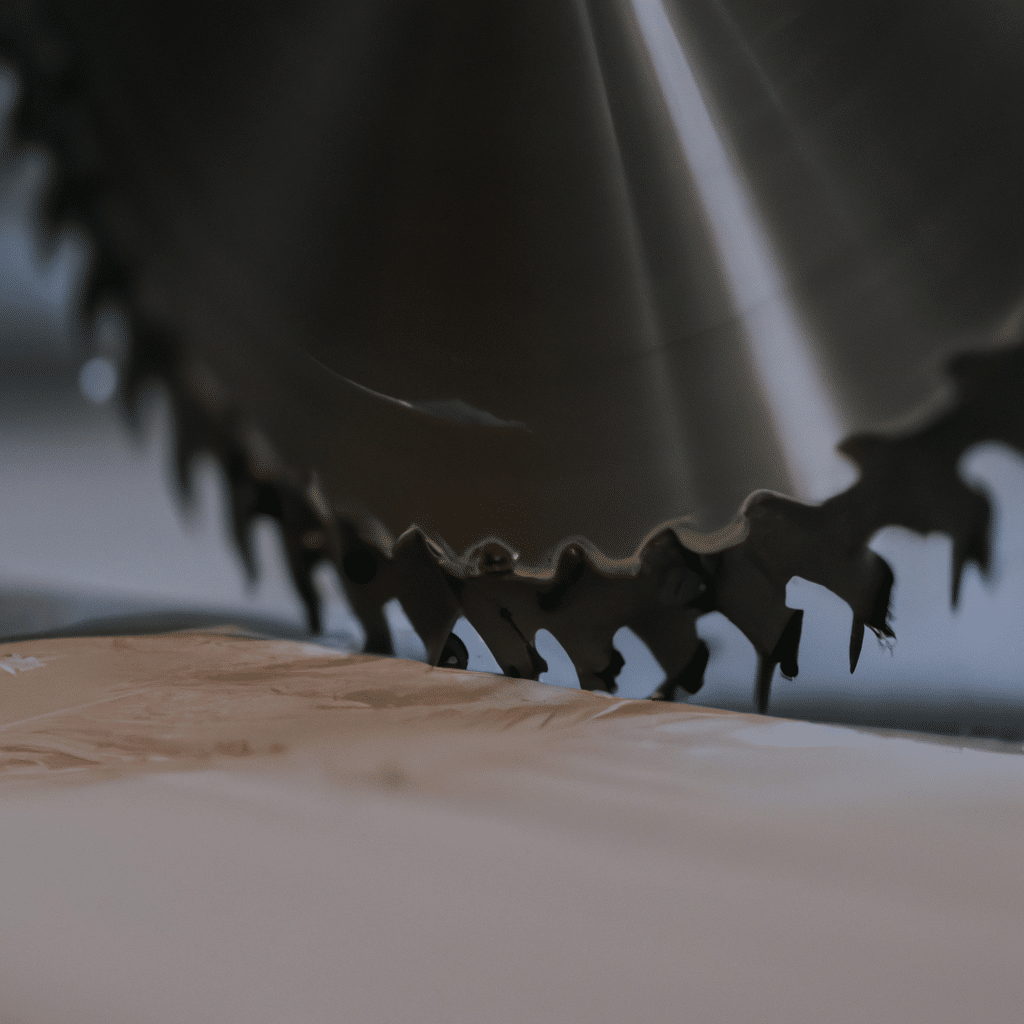 What to Consider When Choosing a Table Saw Blade
Tooth Count
The number of teeth on a blade is a crucial factor in determining the quality of the cut. Generally, the more teeth a blade has, the smoother the cut will be. A high tooth count blade will make a clean cut on materials like plywood, melamine, and other sheet goods.
On the other hand, a lower tooth count blade will make rougher cuts, but it is great for cutting through thick, dense materials like hardwoods. When choosing a blade, you should consider the type of material you will be cutting most often and choose the appropriate tooth count.
Blade Material
Table saw blades can be made from a variety of materials, including steel, carbide, and diamond. Steel blades are the least expensive option but don't last as long as other materials. Carbide blades are more durable and stay sharp longer, making them a popular choice for most woodworkers. Diamond blades are the most expensive but are the most durable and can cut through tough materials like concrete and stone.
Blade Width
The width of the blade is another important consideration when choosing a table saw blade. Wider blades are better for cutting thicker materials, while narrower blades are better for thinner materials. The width of the blade also affects the stability of the cut. A wider blade will produce a straighter cut but may cause more tear-out on the underside of the material.
Blade Coating
Some blades come with coatings that reduce friction and heat build-up. These coatings can help prolong the life of the blade and improve the quality of the cut. However, they are often more expensive than uncoated blades.
Types of Table Saw Blades
Rip Blades
Rip blades are designed to cut along the grain of the wood. They have fewer teeth and larger gullets, which help remove material quickly. Rip blades are ideal for cutting thick materials and making long, straight cuts.
Crosscut Blades
Crosscut blades are designed to cut across the grain of the wood. They have more teeth and smaller gullets, which produce a smoother cut. Crosscut blades are ideal for cutting thinner materials and making precise cuts.
Combination Blades
Combination blades are designed to perform both rip and crosscuts. They have a higher tooth count than rip blades and larger gullets than crosscut blades. Combination blades are a versatile option for woodworkers who need to make both types of cuts regularly.
Dado Blades
Dado blades are designed to make grooves or dadoes in the wood. They consist of two outer blades and a set of chippers that can be adjusted to make different width cuts. Dado blades are ideal for making joints and grooves in woodworking projects.
Conclusion
A table saw blade is a crucial tool for achieving perfectly straight cuts in your woodworking projects. When choosing a blade, consider the tooth count, blade material, blade width, and blade coating. You should also choose a blade based on the type of cut you will be making most often. Whether you need a rip blade, crosscut blade, combination blade, or dado blade, there is a table saw blade that is perfect for your needs. By choosing the right blade, you can achieve the perfect cuts every time and take your woodworking to the next level.